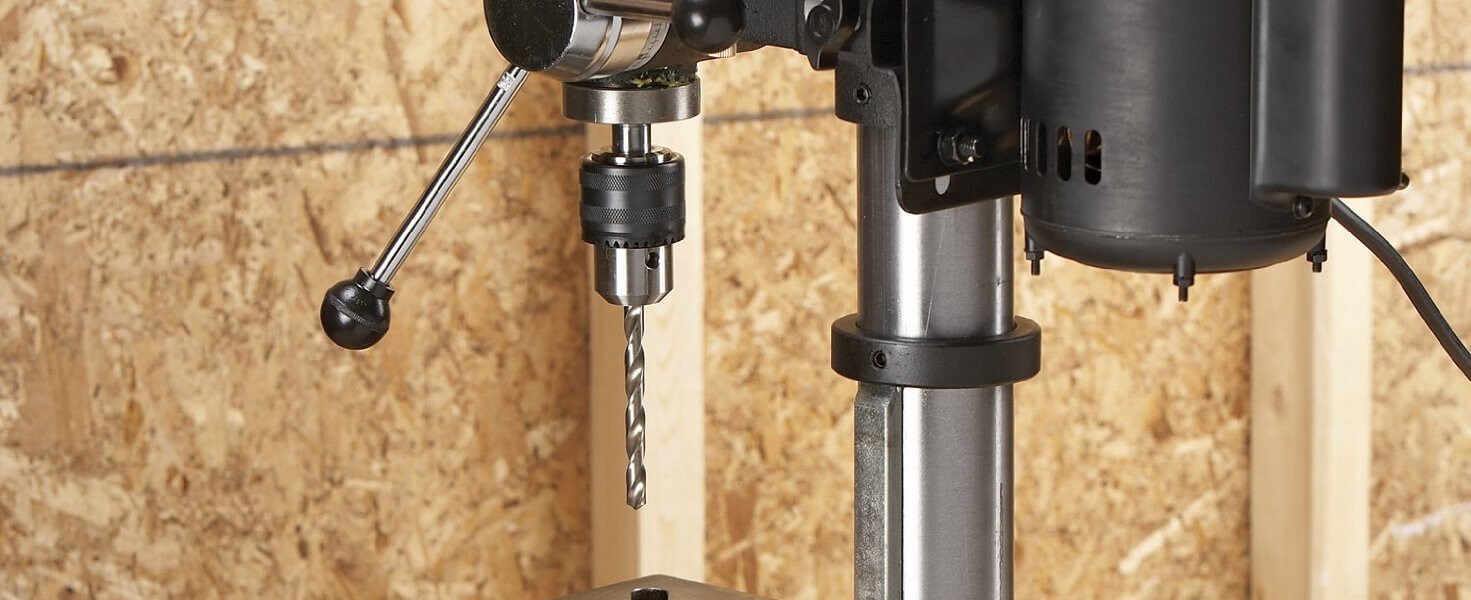 Being one of the types of drill press, it is different from a traditional drill press as this type of device is bolted to the bench in order to provide for a user a better control throughout the process.

Now the user can worry less about the safety as the material is fixed on the bench: you just put a piece of plastic, wood, or metal you want to do a hole in, fix it on the bench prior to drilling, and then perform the required operation.
After this, all you have to do is apply a little bit of pressure on the press – and the hole at the precise position is done. Besides that, it is much more convenient to drill as you don't have to hold a piece of material with your own hands and the drilling process becomes easier and faster. By the way, here you can read more about top drill presses available on the market.
How to Work with a Bench Drill Press
Practice on different materials first, see how the bench drill press chose behaves. Don't worry if the first time you use the bench drill press, you will not get the exact result needed – have a play with it, adjust settings in terms of height and depth position, and stop when you are comfortable with the result on your testing piece of material.
Always start any work with bench mount drill press with planning. Mark the positions where the holes need to be drilled. Use a pencil or a bit of paint – you need to see them clearly while you are doing the work but should be easy to remove after the job is done.
Put the material onto the bench drill press – fix it on the bench with clamps and adjust it so it is equally spaced from both sides and it is convenient for you to work with.
Adjust the bit based on the type of material you are working with. This can be easily done by losing the chunk with the chunk key and install the bit desired.
If you don't need the hole to go all way through, you need to adjust the depth of the hole to be drilled on the press itself. Check the right side of your bench drill press, it should be next to the manual lever.
Drill the hole. Turn the drill press on, choose the speed you want it to be drilled at first, then pull down the bit to the material. Don't do this when the bit is stationary – it may result in the uneven hole, wait until it gains some speed first in order to get the best result.
While drilling, don't forget about safety precaution – wear protection robe, glasses, and gloves. Ensure you have full control over the process, the drill is at the right height for you.