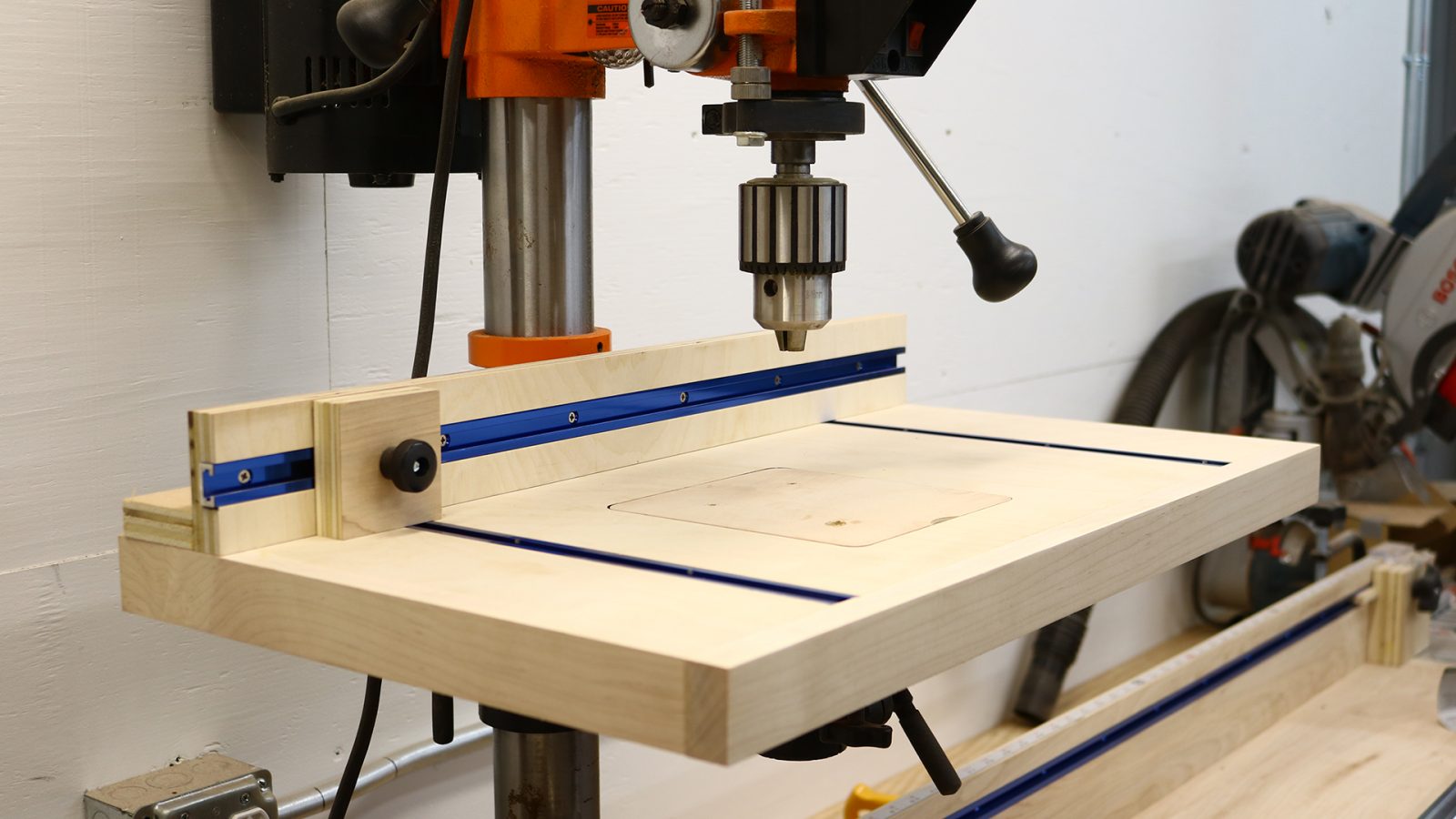 Looking for the best drill press, you will have to check various models. There are different solutions for different purposes. You may need to get a powerful solution if you need to process something tough, like steel or other metal. There are also not very powerful models, which are great for wood pieces processing. Apart from the power of the motor installed, there are several types of drill presses to choose from, and understanding how they work will help you choose the option the meets your demands.

Light- and heavy-duty models
There are two large groups of drill presses types – bench and floor ones. Bench models are small and not very powerful. Nevertheless, such models can still process a metal piece and make a clean hole. Bench models are lightweight and you can put them on a table. These solutions do not have powerful motors, so they do not generate too much vibration and you will not experience damaging a piece of material or a drill bit.
Floor models are larger and heavier. Such models are great if you need to process metal pieces and make deep holes. These models have powerful motors installed. They are quite heavy, and, again, you will get no vibration which may lead to an accident or damage the tool.
If you do not have enough space and you need to work with "soft" material or thin metal pieces, then a bench model will be right what you need. If you have enough space and you usually process large pieces, then a floor model is for you.
Portable models
Different types of drill press include portable solutions. Their main advantage is high maneuverability and it can be used anywhere. However, such models are not powerful, so they can be used when you work with "soft" material or if you do not need a deep hole. The drill size is limited to 12mm.
Upright drilling models
This type of model is great when you need to make large holes. Another great factor about these models is that you can use either automatic or manual operation mode. Such models are very powerful and the construction of the spindle head can guarantee high power output. The head includes a reliable gear drive.
Such models come into two main subtypes – round and box column section.
Round column models have a circular column and this type of machine can be used for processing lighter materials.
Box column models are very strong and rigid, so they are great for complex projects, which include processing strong pieces.
Gang drilling models
Such machines have several spindle columns, which are located on the same base. This layout allows you to perform several operations simultaneously, which increases the productivity rate. However, such models are heavy and quite large, so you will need to have much space for them.
There are also multiple spindle machines, which also use several drills, which make many holes at the same time. This type of machines can follow a special pattern making holes.
Radial machines
These models provide you with exceptional flexibility and versatility. Such models are great for large, heavy pieces. However, such models are easy to operate. There are three main subtypes here:
Plain. The drill moves in three directions. It moves vertical, horizontal and it also can move in circles.
Semi-universal. It moves in three directions and it can swing around the horizontal axis.
Universal. It can move in three directions. Plus, it allows a rotating drill head, which is important for angled drilling.