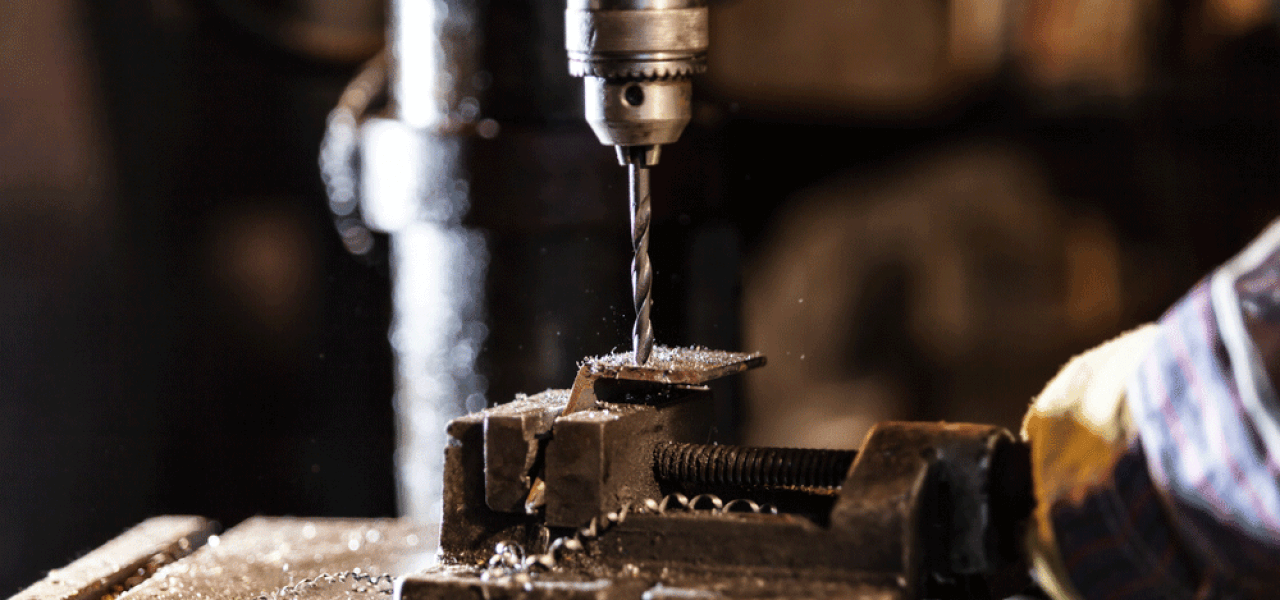 Many factors should be considered when you choose a drill press. As a person who will work with it, you want it to perform certain tasks without making you use any additional means. You may think that getting high-quality drill press is all you need. However, there are such factors as weight, serviceability, speed adjustment features, motor type, and size.

Many manufacturers are ready to provide you with various models, but the first thing you need to do is understand what you will use a drill press for.
How to Pick the Correct Size
One of the factors to focus on when you look for a model is its size. Drill press sizes can be different, they range from 8 to 20 inches. The size is referred to space from the support pole to the center point of the spindle (it is the part where you insert a drill bit) multiplied by two. Therefore, if the space between the center point of the spindle and the column is 4, then the drill size is 8 inches (it is also called "swing" – the size of the largest piece that the tool can handle). Therefore, an 8-inch drill press makes a hole right in the center of a piece, if its length and width are 8 inches. Drill press sizing is important since it shows how big the processed details can be. If you know clearly what you are going to use this tool for, you can choose the perfect size for you – larger models may cost you more.
Finding a Corresponding Model
Such models are not very large and you can place them on top of a table (these models are also called bench-top). Manufacturers add various features which make such machines more versatile – they have many speeds (some models have 5 speeds) while the worktable has various adjustment features. Moreover, manufacturers also provide you with the necessary keys and wrenches.
These models are reasonably priced and they will cost you around $70-90. Pay attention to serviceability as well. Do not forget to get extra accessories like brushes to clean the worktable and personal protection equipment.
How Big the Drill Press Should be?
Usually, 8-12-inch models are enough. Such models do not take too much place and you can find a perfect spot for them easily since they can be placed on a table. There are 12-20-inch models which are not only expensive are also stationary and they require much space. If you will process relatively small pieces of material, then an 8-inch model will be a good option. Getting a large drill press to work with small pieces may be not a great option. Do not ignore the drill's weight as well, a heavy model will be more stable and provide you with precise results.