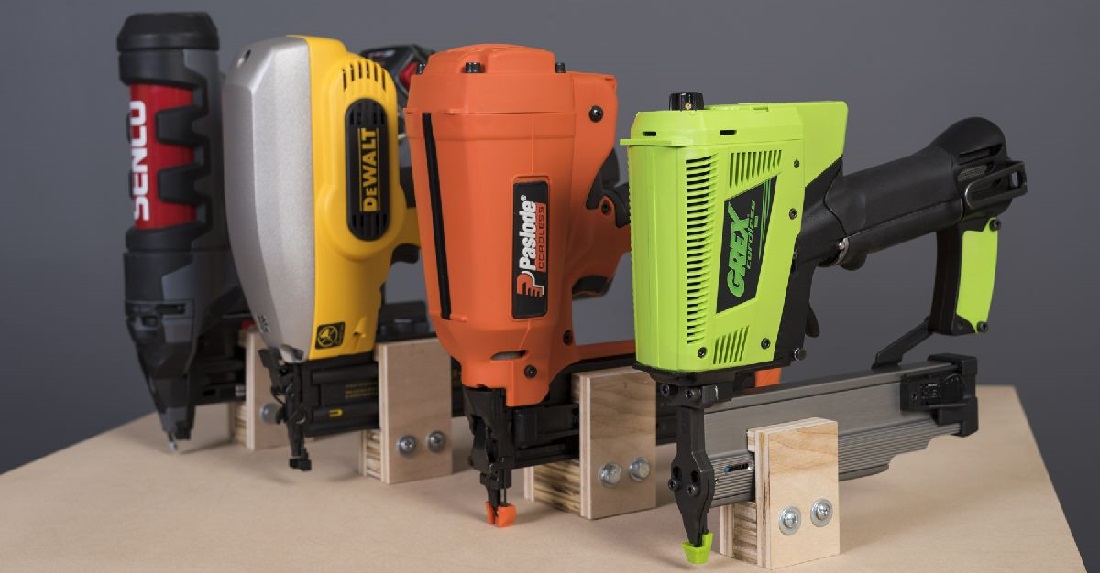 The best brad nailer is one of the most universal types of nailers, which is perfect for a lot of different work with wood, as well as for regular domestic use. So, a brad nailer is a good choice for a novice carpenter who has no experience with nailers.

The brad nailer may be the most essential tool in your workshop for some minor repairs. In contrast with other types of nailers, this one is designed only for brads – a kind of tiny nails, used for crafts, furniture or upholstery. So, they are really good for lightweight materials. Whether you're working with wood or performing finishing work, it's important to know how to find the best brad nailer.
Define Your Exact Purpose for Using a Brad Nailer
The first thing that you need to do is to determine why do you want to buy a brad nail puller. Designating all types of work will help you understand which functions you need and which ones you can ignore to save money. Also, it will help determine the amount of money that you will need to spend.
Choose the Nailer's Power Base
The modern industry is able to offer a bunch of different types of power used by a brad nailer for shooting brads. You should choose the best brad nailer by its "power plant" in accordance with your preferences and needs.
For infrequent home use, the electric powered brad nailer is usually enough, since it has a small performance. This is a simple and easy (both in weight and in work) tool of a small size, which is powered by the mains or battery. Therefore, it's obvious that it cannot be used in high humidity conditions. Usually, such tools are used in cases where the large load doesn't fall on the fasteners. So it suits well for work with plasterboard or plywood, but for furniture, it is better to take a more powerful nailer.
If you need more productive, strong tool, then you should pay attention to the pneumatic system. Among its advantages are high rate of fire, low recoil, and impressive power up to 100 J. However, be ready that it is connected to the compressor through a hose that limits mobility. Plus, it requires a compressor that will supply compressed air. Usually, 4–9 bars are enough for models of average productivity. The powerful tools, respectively, require more.
In the case when you need a tool of maximum power, a gas firing nailer is an optimal option. This is an extremely powerful tool that works with the help of gas-air mixture that is produced in cylinders. One cylinder is enough for about 1000 shots, so there is no need to worry about large expenditure on consumables. It is also important to note that working with such nailer requires minimum physical force, as it triggers easily, and the weight of the tool with the battery and gas cylinder is about 8 lbs. In addition, the gas nailer is completely autonomous tool (which cannot be said about the pneumatic).
However, it's worth mentioning that such tool is quite costly. Buying it for domestic use is irrational, as it's won't be recouped. Typically, the tools of this kind are used by builders. And don't forget about the gas exhaust, remaining after each shot, which requires working either outdoors or in a well-ventilated area.