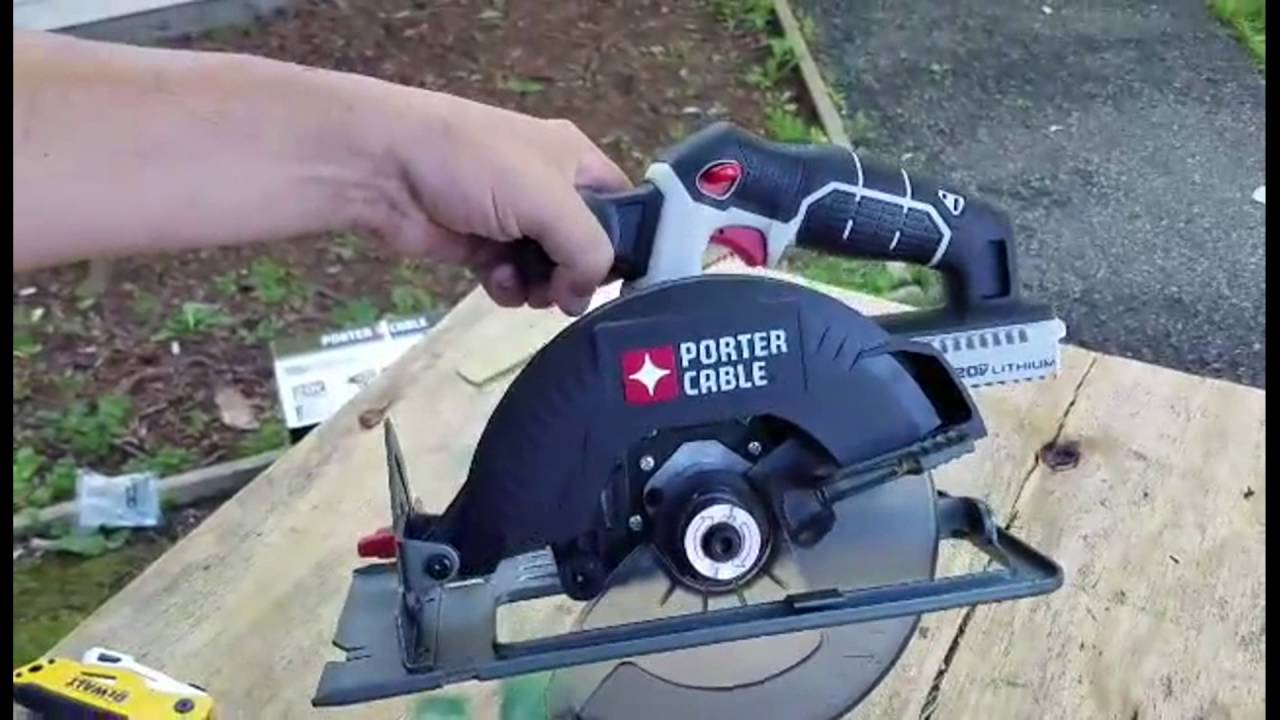 Porter Cable PCE300 Circular Saw Review
Porter-Cable Circular Saw FAQ
How to sharpen a circular saw blade?
For a competent sharpening of a circular saw, you will need a special machine for sharpening and a pendulum inclinometer. The correct sharpening of circular teeth with straight teeth is carried out along a plane surface located in front. For this purpose, the blade is installed in a mandrel located in a horizontal plane. Then, using the adjustment screws installed on the tool sharpening equipment, you need to set the angle for correct sharpening. The circular saw should move with the closest fit to the surface of the emery disk. The thickness of the layer grounded by an emery disk is controlled by the force of pressing the saw blade against the abrasive. After sharpening the first tooth, the saw blade is retracted from the emery stone, rearranged one step and the actions continue in the same way until the sharpening of all high-alloy material plates will be reached.
How to change a circular saw blade?
To properly remove the blade from the Makita or PORTER-CABLE circular saw, you must adhere to the following sequence:

– For your own safety, you must disconnect the power cord.
It's recommended to install the tool on a flat hard surface.
– Loosen the bolt using the special wrench included in the kit.
– Remove the bolt and the pressure washer holding the saw blade.
– Move the lower guide lever to high up the protection.
– Remove the sawing blade.
– Clear a pulley and protection out from the accumulated dirt or sawdust.
– Check the correct direction of the cutting teeth in accordance with the arrow on the guard.
– Place the web on the pulley and lower the bottom guard.
– Install the washer and tighten the bolt. Tight it again with the recessed locking spindle.
How to rip narrow boards with a circular saw?
– Map the ripping line and draw it.
– Tighten the 1×2 board with a 3×4 board.
– Put the clamped board onto the stand.
– Start cutting while holding the saw with two hands from one end of the board. Don't use the force to move the tool and try not to take a break in the middle.