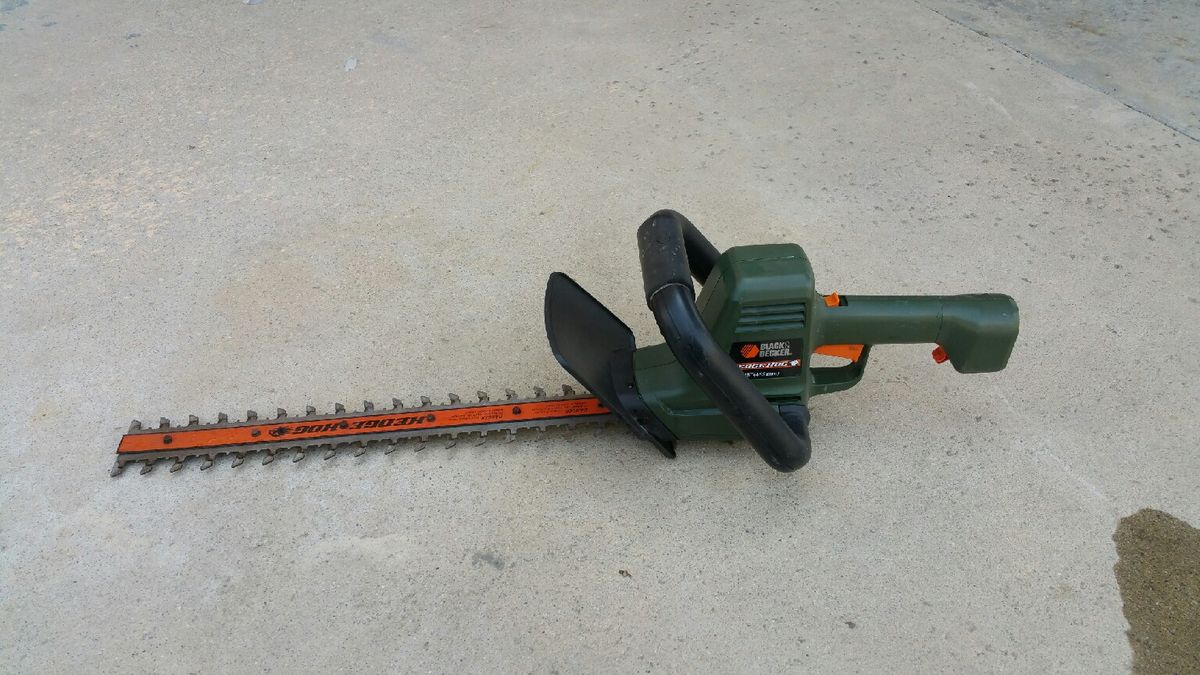 Review BLACK+DECKER HT20 3.8-Amp Hedge Trimmer, 20-Inch
BLACK+DECKER Hedge Trimmer FAQ
What is a hedge trimmer?
A trimmer is also known as a shrub or bush trimmer. It is a tool used in gardening for pruning hedges.
How to use a hedge trimmer?
In the case of a new hedge, the first step will be to prune it. Doing this early keeps it in shape and also stops unhealthy growth. The next step involves lubrication using spray oil. It is needed because the blades are constantly in action. After this, you can start cutting from the front face of the hedge. To ensure stability, do this with both legs apart. The next step involves trimming the top part of the hedge. This should be done using a scything motion. At last, dispose off the hedge trimmings.
How to sharpen hedge trimmer blades?
Usually, the hedges retain dirt residues when pruning. In order not to cause any damage to the file and stone, clean out the dirt before sharpening. Before going any further, bear in mind that sharpening should be done only on the cutting edge. This is to make sure that the file and the integrated cut protection don't come into contact. This also applies to the orange plastic protection found in professional hedge trimmers. Two steps can be used for sharpening.

The first step is to make use of a flat-file. In order to use the process accurately, the lower and upper blades ought to sit in an identical position. This makes the filing process easier. Be sure to mark the cutting edge and file towards it. Follow the specifications on the instruction manual, in order to use the appropriate sharpening angle. There should be no contact between the file and the blade when pulling back upwards. This has to be done to prevent the blade from getting blunt. Be careful not to file away too much of the blade.

The other step involves taking out the burr from beneath the blade. A sharpening stone works fine for this. After the blade is sharpened, take out the swarf. Spraying the blade to prevent rusting, is advised.