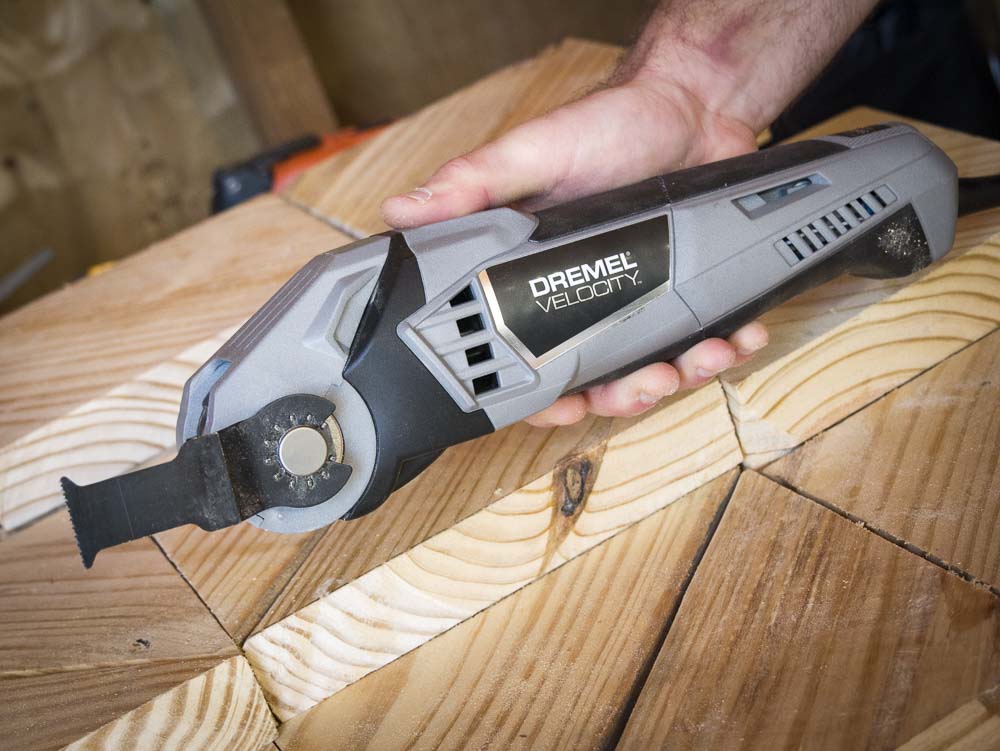 In the era of Do-It-Yourself stuff and almost everyone chose to do as much hardware work, they can, on their own, oscillating tools are "must have" in everyone's toolkit. They can be used for many purposes depending upon the use case. Choosing the best oscillating tool blades for your job can be a bit tricky, but in this guide, we will describe a look at all the things there are to know about how to use an oscillating tool.

The usage of oscillating tool depends upon what kind of work you want to get done. Different shapes and sizes of the blade also decide how to oscillate, and the motion can be used to get various types of cuts done on all kinds of materials.
Choosing the right shaped blade for the job
As mentioned earlier, oscillating tools can be equipped with different kinds of blades. Most popular ones are the square blade with straight edges or the round blades with curved edges.
You should use the blades with the straight edge in case of small and deep cuts required. They can also be used when trimming some part of the material off or making precise straight cuts, using the straight edges of the blade as a guide while doing so.
The material of the blade
When you are trying to cut different types of materials, there are various kinds of blade materials you should use for each specific material. Use Carbide blades that are cheaper for small jobs and diamond coated blades that will cost a bit more but will have a longer lifespan for longer attention required jobs.
Many of the blades put on the shelves on the hardware stores are meant to be used on plastic and wood. So, if you plan to use the oscillating tool on metal, use bimetal blades, they are specially designed to cut through metal. They are a bit costly but will not fail and will give you safe and clean cuts every time.
Let the blade cool
Every cut you make causes a lot of wear and tear of the blade and also causes a lot of heat due to the friction on the point of contact. It will be beneficial for the lifespan of the blades to use them in multiple short time rounds rather than making a long deep cut at once. This will help the blade in the dissipation of heat and will elongate the lifespan of the blades.
Take care of yourself
While using an oscillating tool, it is very dangerous for you if you use it carelessly or take your safety lightly. Even though the best oscillating tool blades can do some damage if you aren't careful.
Since they are compact, the oscillating tool is very powerful, and the blades are sharp too. You should always wear safety glasses, hold the device by insulated portion grip to avoid any electrical shocks. Do not put any excessive force on the tool during cuts and refer to the user manual if you have any confusion.